Nomacorc Ocean is a new closure from Vinventions, and the first closure worldwide made using Ocean Bound Plastic. For this launch, Vinventions has forged two partnerships. In Sicily, Donnafugata estate has joined Vinventions in its actions to preserve the oceans by choosing Nomacorc Ocean for its Damarino cuvée. 
Taking care of the environment and helping preserve our planet have long been core values for Vinventions. With the launch of Nomacorc Ocean, Vinventions takes a new step in driving the wine industry towards sustainability and a circular economy by offering a wine closure made using recycled ocean-bound plastics, collected in coastal regions to help limit marine pollution.
For this launch, the Sicilian estate Donnafugata, in Italy, which has been committed to sustainability for 30 years, has chosen this closure for its Damarino cuvée.
Many actions are taken worldwide to help limit marine pollution. Some actions aim to block waste before it reaches the ocean. Nomacorc Ocean uses a raw material from waste diverted from the oceans called Ocean-Bound Plastic (OBP), to give them a second life and prevent them from polluting the ocean.
By recycling OBP and using it in a new product, the aim is being part of the value chain, at our scale, to increase the demand for harvesting waste and thus reduce its volume and the risk it presents for nature. To be effective against this pollution, the areas for collection matters. The recycled raw material used for Nomacorc Ocean comes from coastal areas located in Asia, where marine pollution is considered the highest.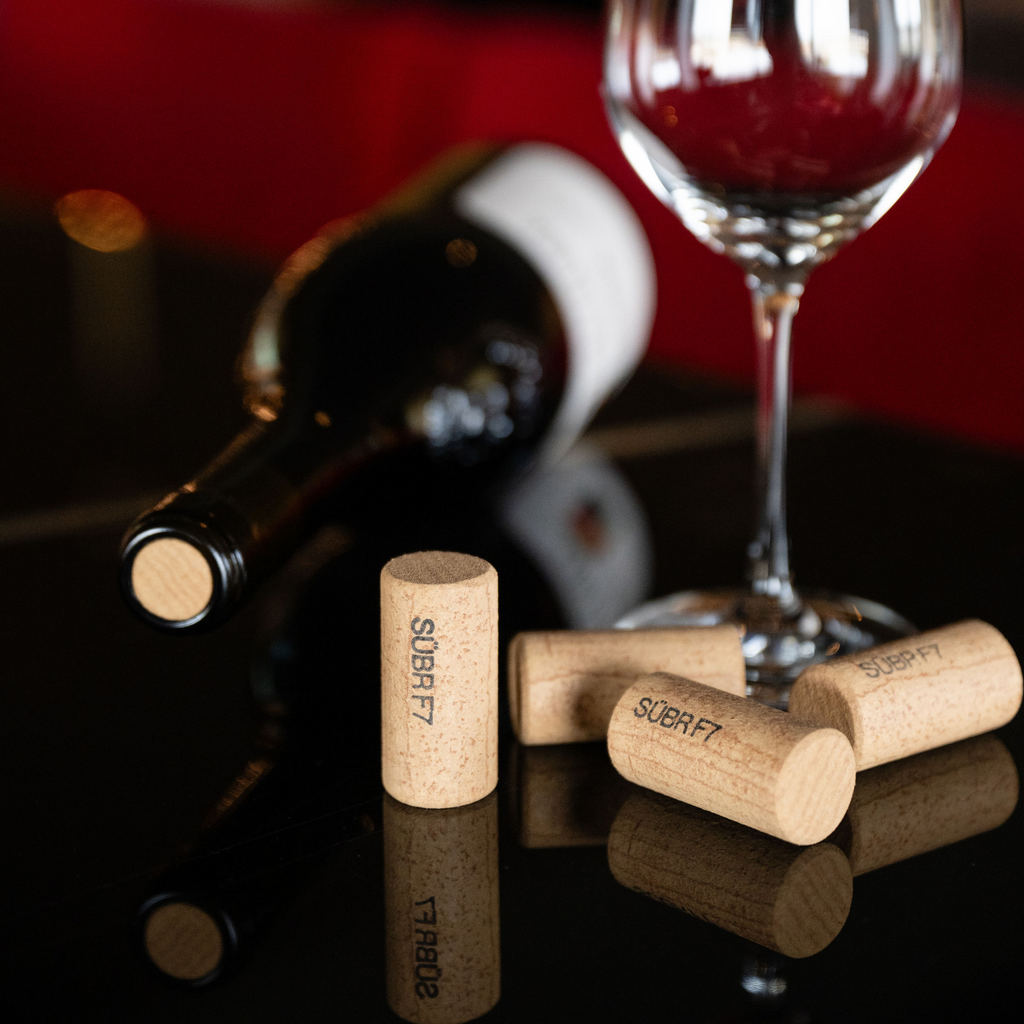 Located in the center of the Mediterranean Sea, Sicily is an island with a unique climate and incredible biodiversity. With its estates covering more than 400 hectares of vineyards, Donnafugata is firmly rooted in this environment.
Thanks to the use of this closure on our Damarino wines, we contribute to the recycling of an equivalent of 1.7 tons of OBP. Technically it is one of the most widely-used closures with proven performance in the wine industry but it is the type of materials and their origin that are truly innovative; Nomacorc Ocean reinforces our commitment to safeguarding the environment, especially the seas and oceans.
For all actions towards sustainability, Vinventions choses to follow the best practices and certifications related to the existing standards. For Nomacorc Ocean, the OBP is collected by an organization certified to Zero Plastics Oceans' standards. The certification ensures that OBP is collected under ethical and profitable conditions, which are audited, and that collecting areas and waste collected are compliant with the OBP definition given by Zero Plastic Oceans. This guarantees that collection efforts have the highest impact on preventing marine pollution.
With Nomacorc Ocean, Vinventions' aim is also to offer its customers and the end consumer the option of contributing to the protection of our oceans.
Do you want to be part of the change and act aside Vinventions? Contact-us
About Donnafugata
Donnafugata was established in Sicily by a family that, thanks to its passion, has been able to innovate the style and perception of Sicilian wine throughout the world. Giacomo Rallo, the fourth generation of a family with over 170 years of experience in quality wine, founded Donnafugata in 1983 together with his wife Gabriella, a pioneer of viticulture in Sicily. Today, the 5th generation, José and Antonio lead the company and a team of people focused on excellence. Donnafugata, cultivates its vineyards in very different contexts. The company has four estates and a historic family winery: in western Sicily from the lands overlooking the sea on the volcanic island of Pantelleria to the hilly landscape of Contessa Entellina and in eastern Sicily in Vittoria, land of the famous DOCG to the mountainous territory of Etna, the highest active volcano in Europe. Finally, the historical family cellars in Marsala are an example of a productive reality that is being constantly updated.
International Press Office
Laura Ellwanger: pr.international@donnafugata.it – Phone +39 0923 724 258
Emanuele Corsale: emanuele.corsale@donnafugata.it – Phone: +39 0923 724 225
About Vinventions
Vinventions is the world's most comprehensive provider of wine closure solutions designed to support the diverse needs of winemakers. Vinventions provides closure solutions that maximize performance, design and sustainability. Its brands include Nomacorc Green Line and Blue Line, SÜBR (micro-natural), Vintop (screwcaps) and Wine Quality Solutions which includes enological devices, equipment and services that improve the wine quality and consistency through real-time quality control. Vinventions employs more than 550 associates worldwide and operates manufacturing sites in the United States, Belgium, France, Italy, Argentina, South Africa and China. Vinventions' leadership values are customer proximity, innovation, empowerment, open teamwork, sustainability, and long-term responsibility.