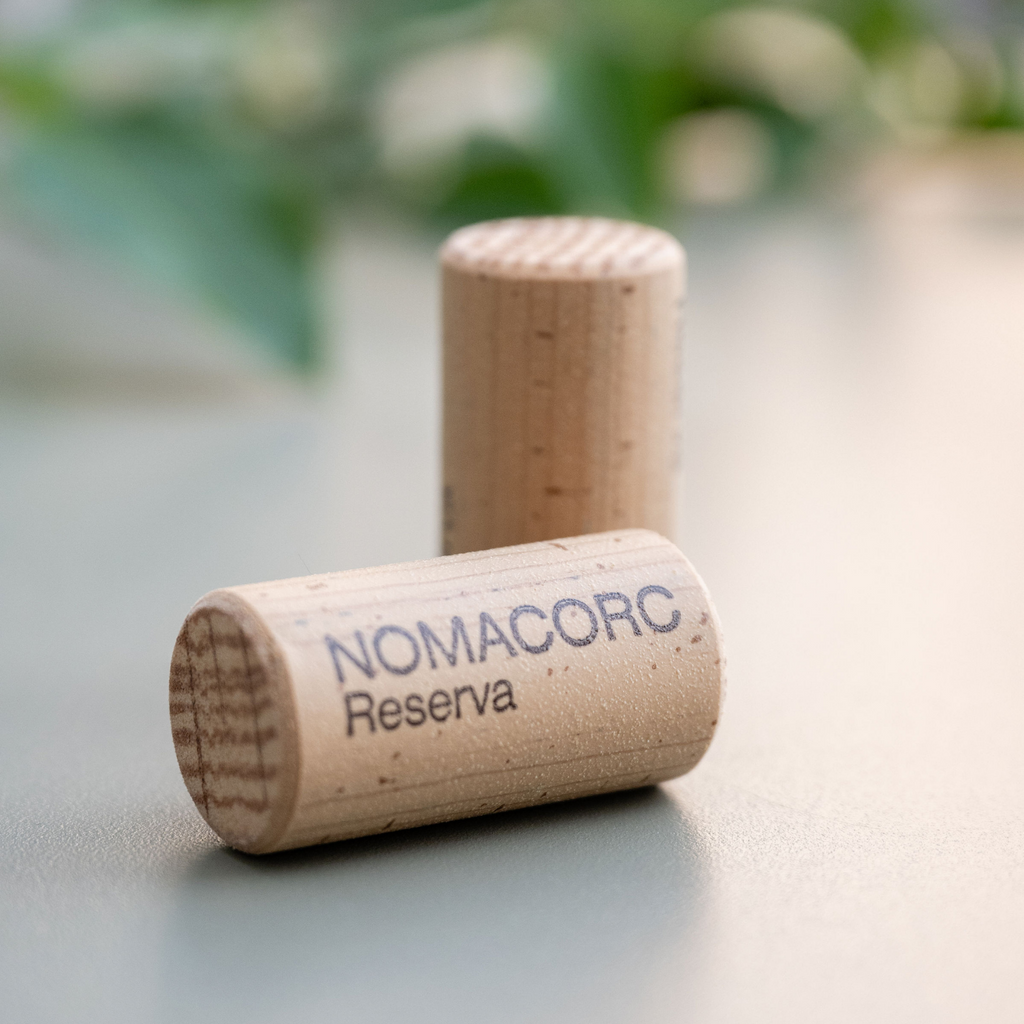 NOMACORC Reserva provides the perfect harmony of elegance, performance & environmental responsibility.  
Main features
The appearance of Reserva's closure highlights high-resolution printed capabilities alongside the distinctive growth-line features and natural imperfections of flor grade natural cork.
Reserva provides very low permeability, ideal for high-quality, long-ageing wines as well as fragile and crisp wines.
Recyclable and made from renewable plant-based materials, Reserva is certified Net Zero Carbon Footprint.
Vinventions'patented co-extrusion technology creates TCA-free closures and provides consistent, predictable oxygen ingress, eliminating off-flavors due to oxidation, reduction or cork taint.