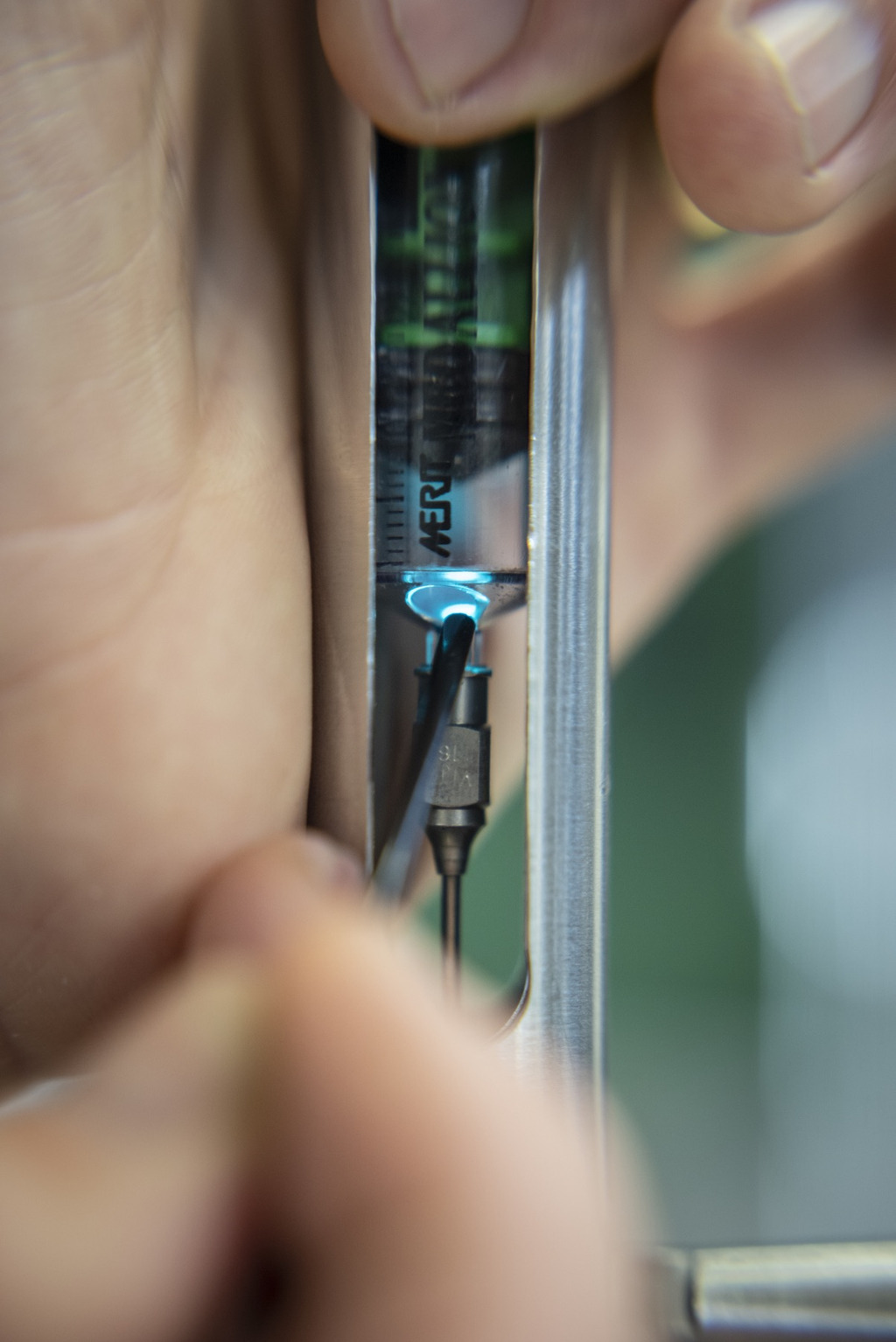 The Piercing System is a tool for sampling the air contained in the headspace just after closing (or capping) the bottle during bottling. This system responds to all situations for easily performing TPO measurement at bottling, wich is crucial to preserve wine quality in the bottle.
Main features
The piercing system can puncture a broad spectrum of closures, encompassing natural corks, cork-based closures, synthetics, screw-caps, T-corks. For sparkling wines, it can penetrate both wire cage + closure assemblies and crown caps.
Sparkling Piercing System offers a high level of safety due to its built-in safety system, which prevents the syringe from accidentally being ejected during the process of piercing the closure system
The piercing system is user-friendly, requiring no bottle preparation for oxygen sensor placement, and it is compatible with various bottle types, regardless of glass color, volume, or shape.