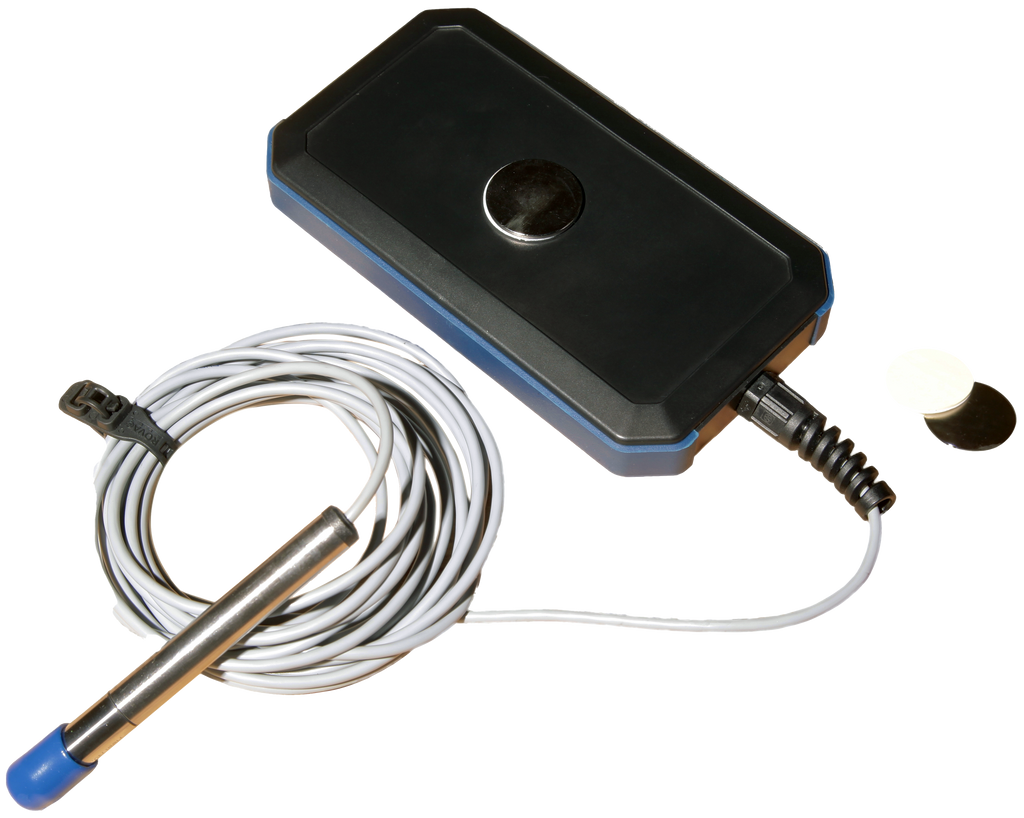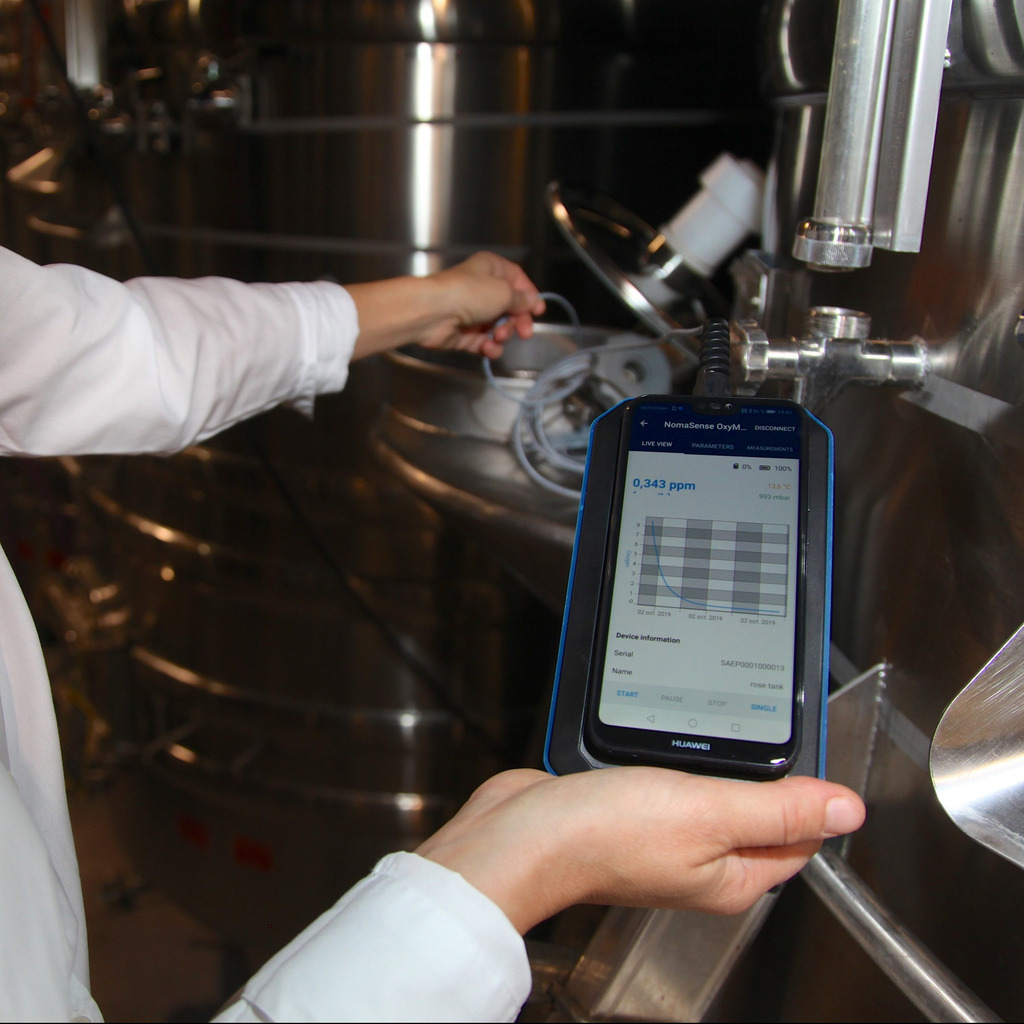 Ensuring controlled oxygen levels is crucial to preserve wine quality and prevent any adverse effects on the wine. The Oxymeter is designed for monitoring cellar operations that may results in significant oxygen pick-up such as transfers, wine shipping, cold stabilization or packaging. It addresses the needs of our customers who sought a combination of quality, accuracy, and robustness found in our renowned NomaSense O2, but with a more competitive price and enhanced connectivity for routine dissolved oxygen control in wines.
Main features
Based on luminescence technology, the probe has built-in barometer and temperature probes that ensure high accuracy of analysis. A PSt3 oxygen sensor is integrated offering a measuring range of 0 to 22 mg/L with an accuracy of ± 0.04 mg/L and a detection limit of 15 μg/L.
Wine producers gain the ability to control dissolved oxygen rapidly in real-time and thus monitor delicate cellar operations such as filtration and cold stabilization, as well as all wine transfers.
The device is conveniently connected to a smartphone application via Bluetooth, enabling the users to run the analyzer, set measurements, and save/export/manage data.
The 12mm diameter probe, connected to a 5m cord, enables the sensor's immersion into various types of containers, including bottles, providing a high degree of flexibility for usage.