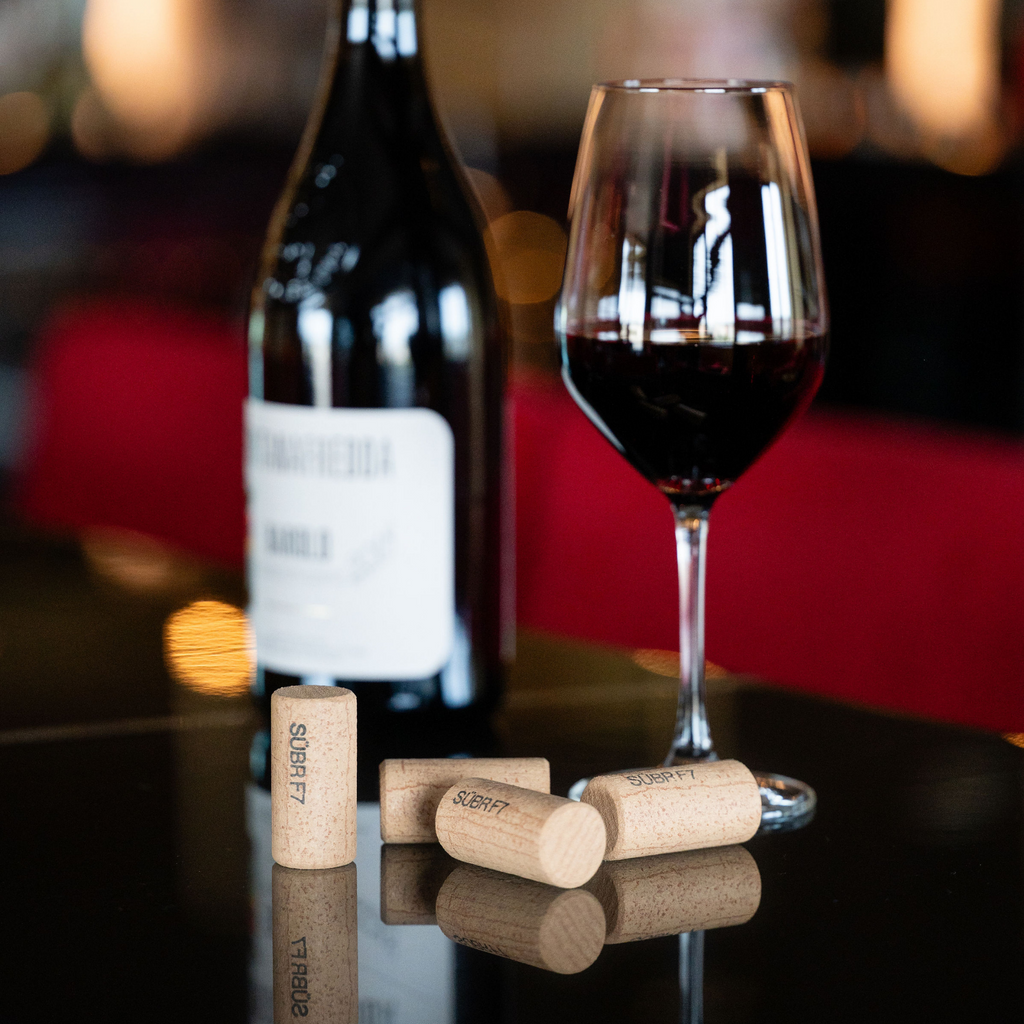 Based on Vinventions' 20-year innovation expertise, SÜBR integrates the best of nature with advanced material innovation. SÜBR is the first closure to contain biodegradable materials. The result is a new category of micro-natural closures that is sustainable, performs with precision, and is aesthetically unmatched.
You can benefit from consistent and low oxygen ingress which is ideally suited for maintaining freshness and ensuring optimal cellar aging performance of your finest wines.
SÜBR closures provide the assurance of cork taint-free and fault-free closures. Thanks to our patented extrusion process to blend natural cork with biodegradable materials, SÜBR delivers low and consistent oxygen permeability for an optimal uniformity from one bottle to another.
SÜBR closures present the design of micro-agglomerated corks (M series) or those of natural corks (F series). With our patented high-resolution cork feature print decoration on the side and ends, SÜBR F series look is a recall to nature. Make it truly yours by customizing with your logo printed on the side and/or ends.
The SÜBR line is made from cork granules embedded in biodegradable materials, making it a truly sustainable solution compared to other micro-agglomerated corks. SÜBR is the only closure range that is entirely polyurethane-free to offer you the safest closure for your wine.
With advanced technology, SÜBR closures help winemakers effectively manage the shelf-life of their wines. Providing consistent and low oxygen ingress, they are the perfect solutions for your finest wines either when seeking for long-ageing wines or ensuring the aromatic freshness of fragile and ready-to-drink wines.