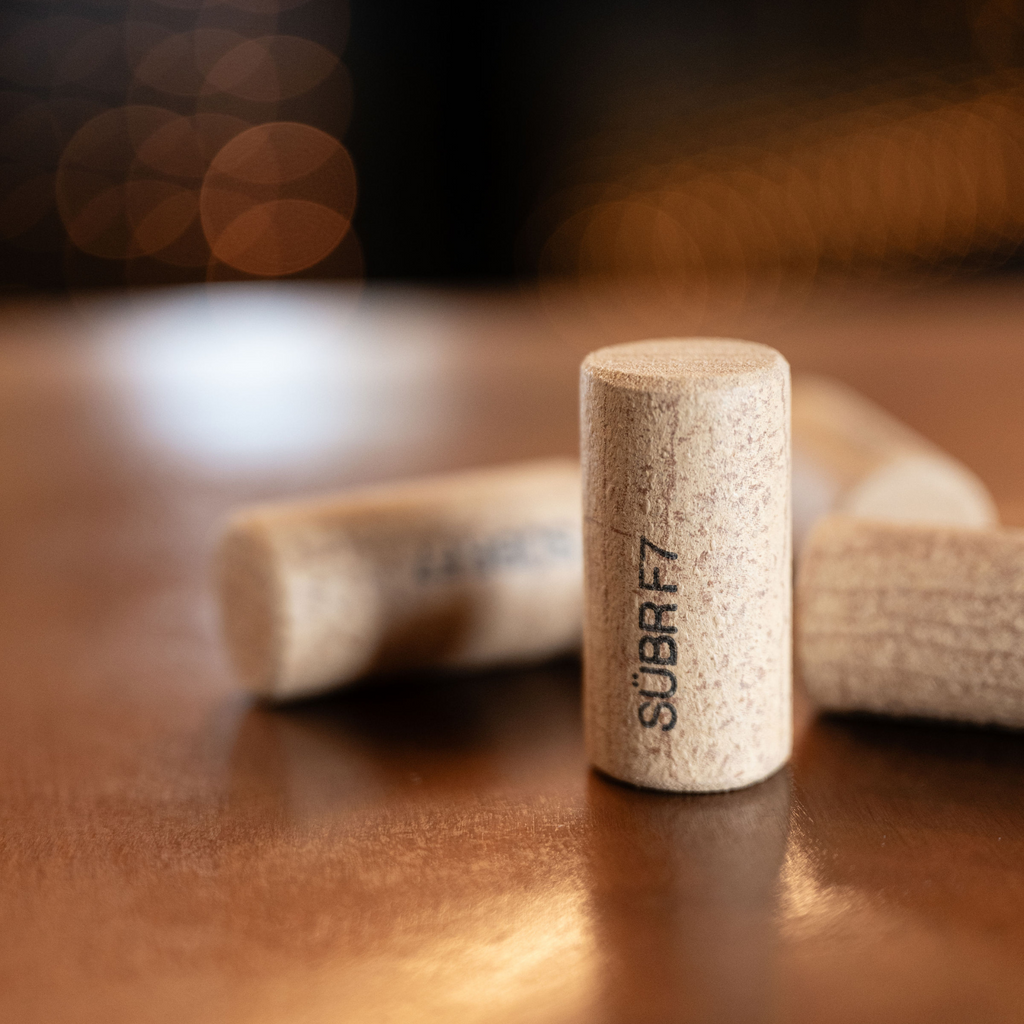 SÜBR F7 is Vinventions' flagship micro-natural closure for premium wines, combining the best of nature with cutting edge technology, offering unmatched aesthetics, consistent and low permeability, absence of cork taint, and sustainable commitments.
Main features
The SÜBR F7 provides the traditional appearance of high quality "Flor" natural cork, which will enhance the premium experience of opening a bottle of wine. It has a patented high-resolution cork feature print decoration and it is customizable with your logo on its side and/or ends.
SÜBR F7 is a polyurethane-free. State of the art technology makes it possible to produce the first polyurethane-free closure made using cork granules bound into biodegradable material.
Thanks to a precise selection of its raw materials and to our patented extrusion process, the SÜBR F7 offers the guarantee of a cork taint-free closure.
Unlike other micro-agglomerate closures, SÜBR is the only closure made from cork, which are extruded to allow a perfect closure-to-closure homogeneity for the best bottle-to-bottle consistency. With a low permeability, it is a perfect solution for long-ageing wines, but it allows to keep the aromatic freshness of fragile and ready-to-drink young wines.