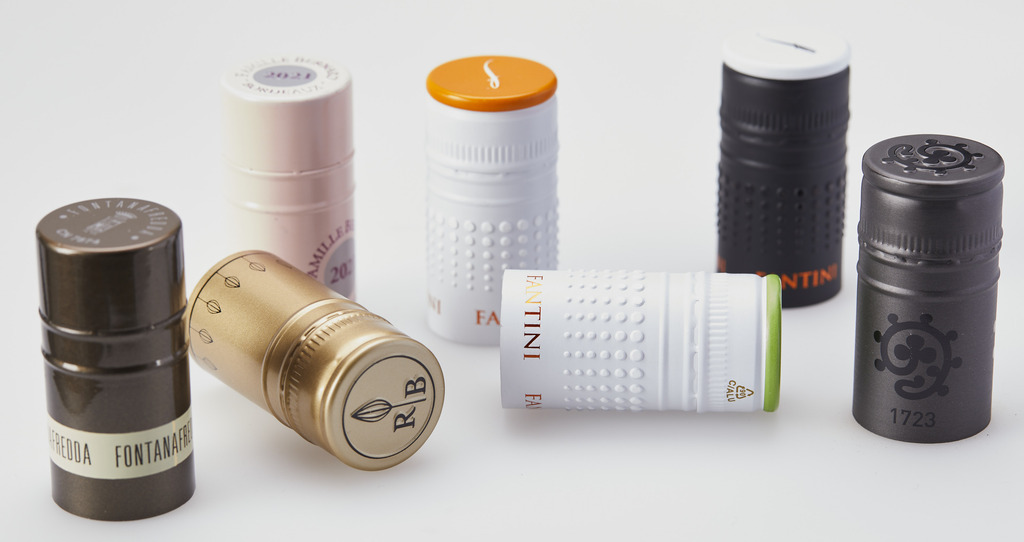 Thanks to Vinventions' technological expertise, VINTOP screw cap range offers the perfect combination of modernity, efficiency, and unparalleled design. VINTOP will enhance your wine, spirits, or olive oil bottles with an innovative and distinctive appearance while ensuring optimal organoleptic quality.
Choose from a wide range of screwcaps and numerous advanced design options to personalize your bottles and reflect your brand identity.
VINTOP screwcaps quality guarantees comfort and ease of use for your consumers. VINTOP offering targets the best service and quality standards. With different standard colors in stock, VINTOP offers quick and flexible solutions to match your requirement while ensuring short and reliable lead time.
VINTOP offers state of the art printing technologies including plain lithography, traditional offset, hot-foil printing, top embossing. Whether it's brand logos, vibrant colors or specific designs, VINTOP provides endless possibilities for creating exclusive and eye-catching closures.
Made from aluminum, an infinitely recyclable material, VINTOP closures match the increasing demand for eco-friendly packaging solution. Screwcaps are resource-efficient and contribute to reduce waste by preventing oxidation or organoleptic faults. VINTOP screwcaps will preserve your wines, spirits, or olive oil in a sustainable way.
As for every Vinventions' product line, VINTOP ensures consistent preservation performance, offering a diverse portfolio of liners and/or pourers to meet the demands of wine, spirits, olive oil, and vinegar producers. With a low oxygen ingress, screwcaps ensure the protection of flavors and freshness throughout their shelf life.