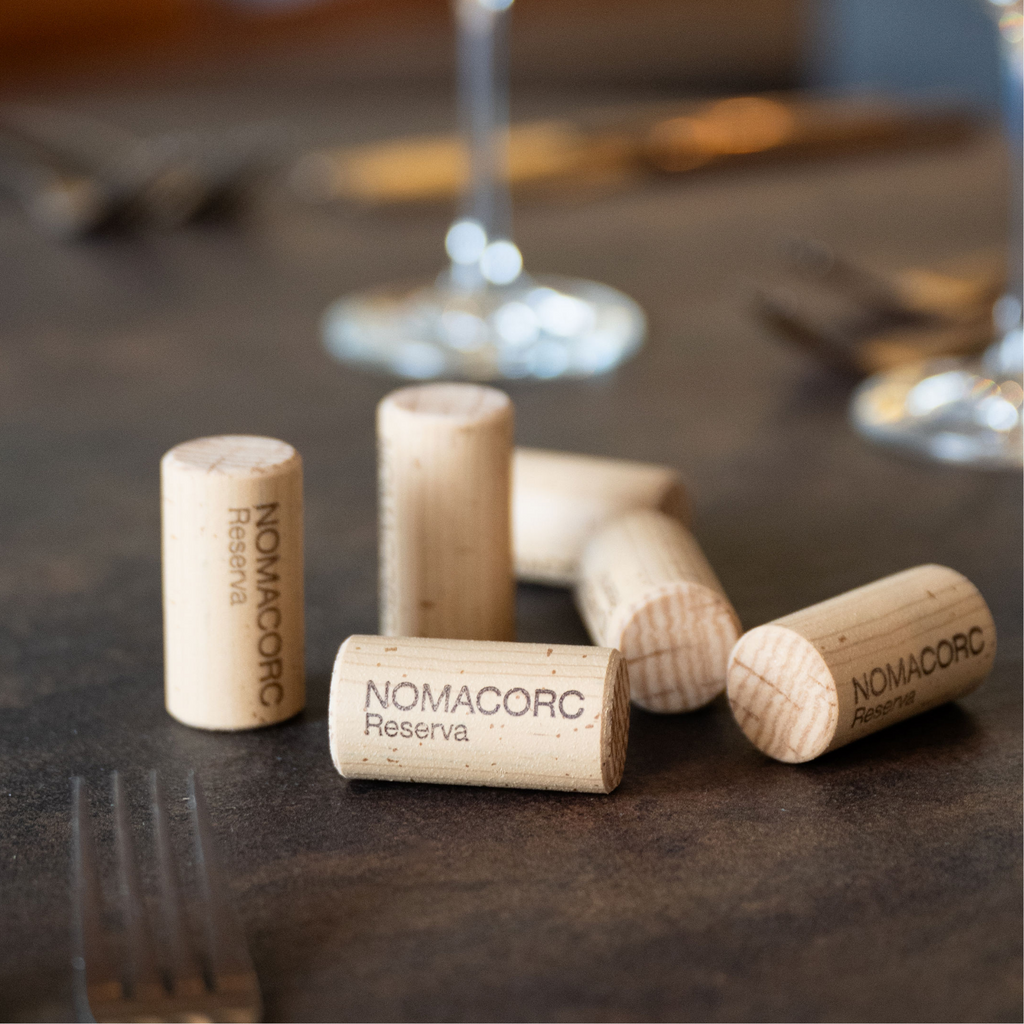 NOMACORC has revolutionized the wine industry by solving cork taint issues and introducing oxygen management through closures. NOMACORC is also the first closure to adopt advanced sustainable raw materials. Our diverse line of closures are designed to tackle specific environmental issues, including carbon footprint reduction (Green Line), circularity (Blue Line), and marine pollution (Ocean).
If you haven't experienced it yet, allow us to safeguard your wine, ensuring it's enjoyed exactly as intended.
NOMACORC closures provide a unique controlled oxygen ingress and the highest performance winemakers have come to expect. NOMACORC offers TCA and fault-free, easy extraction and reinsertion, no crumbling or breakage, reliable bottling performance, and of course clean, safe, and compliant product compositions.
NOMACORC closures offer high-end design to fit the requirements of our customers, looking for customization possibilities to match with their brand and consumer expectations. The natural look and soft-feel skin combined with the premium end treatment provides a perfect consumer experience.
NOMACORC closures are designed to be recyclable and address the main environmental challenges through advanced materials. Green Line is the only Net Zero Carbon Footprint range, Blue Line is pioneering in the use of recycled material and being certified Net Zero Plastic To Nature while Nomacorc Ocean is the first closure to help protect ocean from marine pollution.
Built upon years of oxygen management research, NOMACORC solutions lead the industry in providing controlled and consistent oxygen ingress for managing wine evolution and ensure bottle-to-bottle consistency. Our solutions are designed to manage your wine shelf-life and preserve its quality and taste by avoiding oxidation or reduction.